Our Residents Say It Best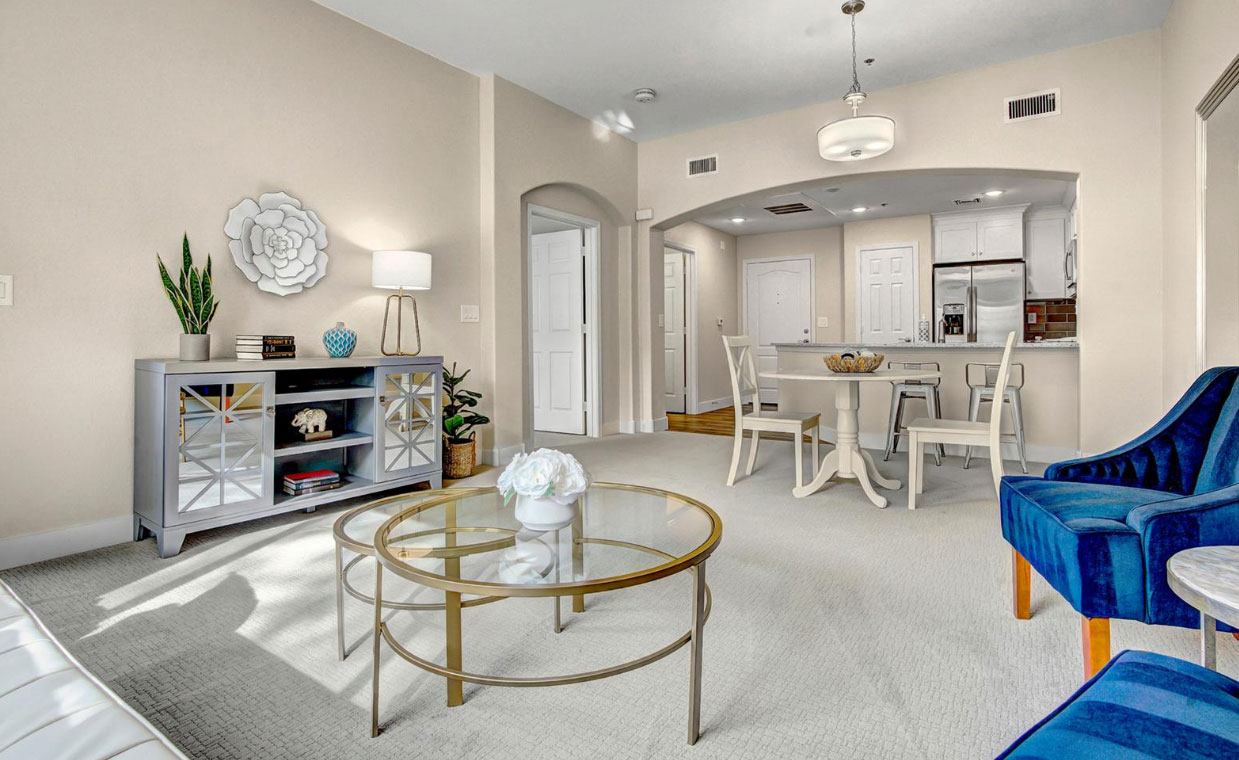 At Sun Lakes, we want our residents to love where they live and as it turns out, they do. But don't take it from us. Here's what residents Diana and Dennis McColly have to say about living at Sun Lakes.
We have been residents of Arizona for over 20 years now. Before moving to Sun Lakes, we lived in the Scottsdale area and knew that we wanted to stay in the greater Phoenix area for retirement. We just weren't willing to give up the beautiful scenery and weather. When we started the search for a retirement community, we visited many different places to make sure we did proper research before choosing a place. After we walked into Sun Lakes, we just loved it and knew this was the place. After visiting other communities, it just wasn't the same.
Independent living for seniors in Chandler
One of the first things that stood out to us was the residences. At other communities, the living spaces felt older and unwelcoming. You just felt like the buildings were tiny boxes stacked on top of one another. At Sun Lakes, we found a floorplan that we liked immediately, and we loved the feel of it. The plan was right for us and it didn't feel like we were closed in. We have huge windows that make everything feel light and airy. Plus, we love the large patio space that comes with our residence. We sit out there in the morning to have breakfast, or in the evening to have a glass of wine.
Outside of the space itself, we both love living at Sun Lakes for the activities. There's always something to do no matter what you're interested in. The activities director is absolutely wonderful and through the social committee, we've taken trips to the theatre, overnight trips and even try out different restaurants around the area. We do still have some friends from the Scottsdale area, but we have met so many people through living here. We also love the great onsite social activities like live music, wine Wednesdays and the monthly farmers market where we purchase local goods, such as artisan breads and handcrafted clothing.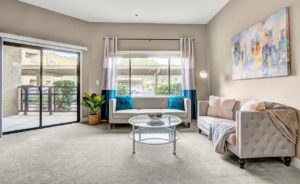 In addition to all of the reasons we love Sun Lakes as a community, another huge perk is the location. The Sun Lakes area is just a beautiful place to live and there are many businesses nearby including banks, grocery stores, shopping and more. See what else is located near Sun Lakes in Chandler here.
There are so many choices for senior living in Chandler, but residents Diana and Dennis say Sun Lakes was their favorite.
About Sun Lakes Senior Living
At Sun Lakes, we do our best to make sure there is something for everyone. Whether you are looking for independent living, assisted living, or memory care we try to make sure all of our residents are able to find what they need in one convenient community. To learn more about our community, including the incredible residences and leasing options, please call 480.883.2000.