How Seniors on the Go Can Make the Most of Their Walk-in Closet Space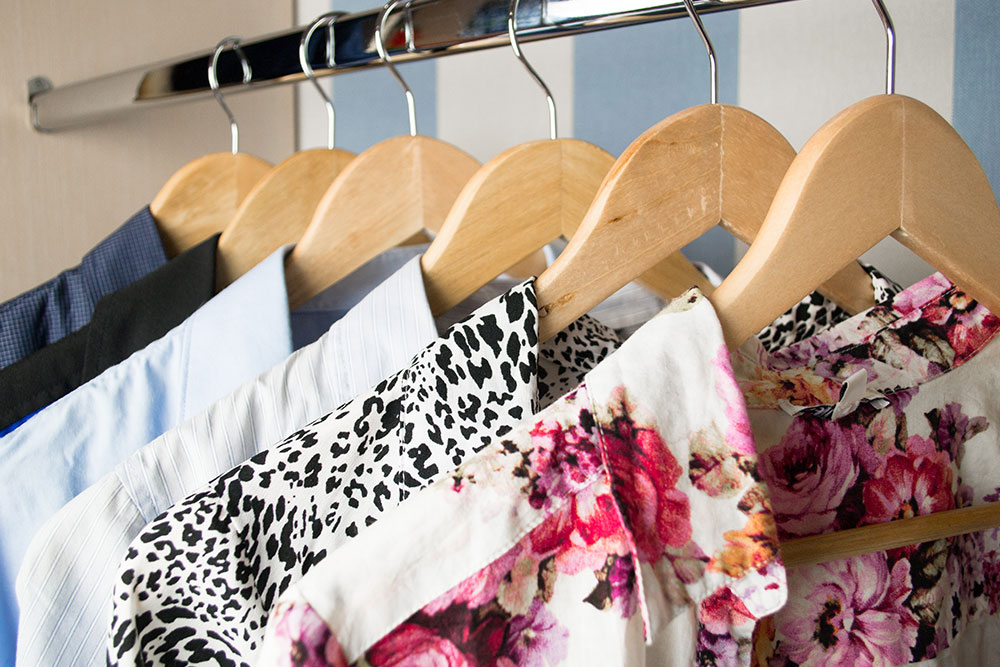 Walk-in Closet Organization Ideas for the Senior Living Set
Let's be honest. It can be hard for many of us to adjust to the size of a senior apartment at most independent living communities. Especially if we're downsizing from a house we've lived in (and filled up) for years.
However, the benefits of life at a senior living community far outweigh the need for more personal space. Most of us who have already settled into life in a retirement community know our apartment is often merely a place to rest and reset before we continue our adventures with new friends, new activities, and a new outlook on life.
For those still wondering how to take a lifetime's worth of belongings and fit them into the walk-in closet of your new senior apartment, have we got some ideas for you!
10 Walk-in Closet Organization Ideas for Senior Living
1. Just don't.
We've all been there. You've decided to make the move to independent living, and now you're staring at a lifetime's worth of accumulated belongings. It can be quite overwhelming, indeed! Here's a tip: Let the layers of dust decide for you. If you haven't used it in years, you won't need it here.
2. Repurpose with a purpose.
Many items around your house can be given a new life, much like the one you'll find yourself when you make the move to an independent living community like Robson Reserve at Sun Lakes. For instance, ice cube trays make wonderful storage for rings and small jewelry, pool noodles are perfect for boot inserts, and shoeboxes make incredible drawer inserts.
3. Organize by season.
No matter where you live, you'll likely have outfits you wear only on occasion or during certain seasons (we're looking at you, white pants). Store these items separately to save a ton of closet storage space and make your closet always feel as fresh as the new season.
4. Discover bins are your friends.
But where should you store these in-fashion but out-of-season garments? We suggest labeled bins, and not just because we love our label maker. Labels allow you to see at a glance which bin is bursting with your next season's wardrobe.
5. Get hooked up.
Adding hooks to a wall, the side of shelves, or even the back of your closet door is a brilliant way to store and display hats, necklaces, scarves, and other hanging items. If you don't want to bother with screws or nails, look for the kind that attach with strong adhesive and won't damage your wall when you want to remove them.
6. Take your hanging clothes for a spin.
Let's face it, hanging clothes take up a lot of closet storage space. If you're the kind of guy or gal who prefers to hang things up than fold them away, consider installing a revolving hanger pole in a corner or two of your walk-in closet. It'll keep your clothes wrinkle free and give you the illusion you've just walked into your favorite department store every time you open the closet.
7. Shelve your shoes.
Shoes are often one of the hardest items to part with when downsizing and preparing to make the move to an independent living community. The floor is no place for your prized possession of penny loafers and other footwear. We say, if you brought them, display them proudly. 
8. Become a cubbies fan.
You don't have to love a certain Chicago baseball team to root for the cubbies. Fill a blank wall in your walk-in closet with cubbies from floor to ceiling. Not only will this make a beautiful display for your shoes, but cubbies are also perfect for any clothing item that doesn't need to be hanged. And they add an air of sophistication that a mere shelf can never provide.
9. Realize that objects in the mirror may appear bigger than they are.
Closet storage isn't just about where to put what to maximize your space. It's also about how to create the illusion of space for a more soothing walk-in closet experience. Try hanging a mirror behind your closet door or at one end of the closet. You'll be amazed at how just this one change can make your closet feel more expansive.
10. Remember, less is more.
Clutter breeds anxiety, and anxiety gets in the way of living the kind of carefree life you're seeking when you move to an independent living community. So think of your closet not as a space in which to shove as much as you can, but to organize your favorite items in a way that brings you joy every time you step into your new walk-in closet.
BONUS: 5 Unconventional Walk-in Closet Organization Ideas for Your Senior Apartment
The beauty of independent living is that you're free to make updates and add upgrades to your senior apartment. If you plan to move to a  retirement community and find yourself with more closet than you need, here are a few ideas to turn that extra space into a dream place.
A time out room for the unruly spouse

A son-in-law space

A de facto attic

A sporting gear locker

Wine cellar
We hope you've enjoyed these fun walk-in closet organization ideas. If you're looking for spacious independent living in the Sun Lakes area of Arizona, we have a number of gorgeous floor plans ready for you to add your personal touch. Reach out to us today. We'd love to give you a tour, introduce you to potential neighbors, and show you a lifestyle you've only dreamed about until now.