You're invited.
Experiencing our lifestyle is easy — simply attend one of our upcoming events! Choose an event that piques your interest, and RSVP to let us know you're planning to attend. We look forward to seeing you!

Lunch & Learn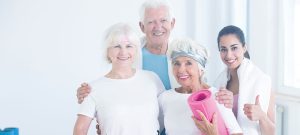 Join us for our complimentary "Choose How You Age" Lunch & Learn. This event will focus on:
– Age-related muscle and strength loss (Sarcopenia)
– The role of the muscular system on overall health, well-being, and quality of life
– How to effectively and efficiently regenerate muscle health and vitality at any age
RSVP below and let us know you'll be there!