You're invited.
Experiencing our lifestyle is easy — simply attend one of our upcoming events! Choose an event that piques your interest, and RSVP to let us know you're planning to attend. We look forward to seeing you!

This event has passed.
Lunch & Learn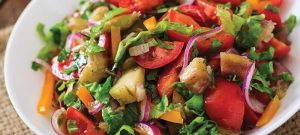 Join us for a complimentary Lunch & Learn event on Wednesday, August 16th at 11:00am. Tour our beautiful community, hear about the exceptional services and activities, and enjoy a delicious lunch prepared by our culinary team.
Space is limited so RSVP today and make your reservation.