How Seniors Enjoy Luxury Living in Goodyear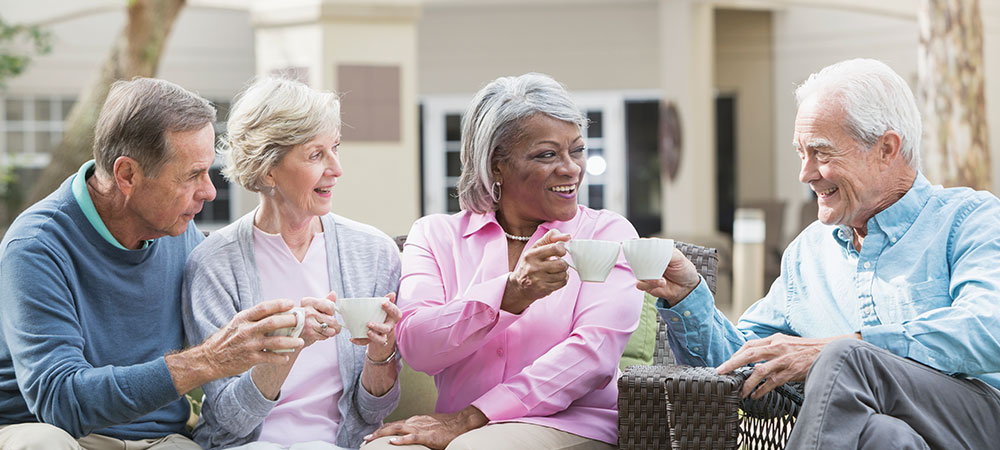 Nestled in the heart of Goodyear, Robson Reserve at PebbleCreek is not just a senior community; it's gracious living for those who seek a vibrant and fulfilling lifestyle in their golden years. From the aroma of freshly brewed coffee in the café to the laughter echoing from the multipurpose room, every corner of this community exudes warmth and joy, with something for everyone to experience and enjoy. Take a look at just a few of the ways seniors enjoy luxury living in Goodyear at Robson Reserve.
Savor and Sip
One of the highlights of Robson Reserve is undoubtedly the café. Residents begin the day in the cafe with the comforting embrace of a perfectly brewed cup of coffee. As the sun rises, residents gather in the café to read the newspaper and chat with neighbors over steaming mugs. The café isn't just a place for coffee; it's a hub of social interaction that sets the tone for the day.
Canine Corner
With caffeine-fueled energy, one might find themselves strolling through the courtyard or out in the dog park, where tails wag and companionship blossoms. The dog park at Robson Reserve isn't just a space for pets; it's a community within a community. Residents and their furry friends bond as they explore the grassy lawn, play, and revel in the joys of companionship. The park is a testament to the community's commitment to well-being—where both residents and their pets find joy in each other's company.
Embracing an Active Lifestyle
For seniors inclined towards a more active start, the community offers a range of exercise classes for various fitness levels. Whether it's a gentle morning stretch session or a total strength workout, the fitness classes promote physical well-being and a sense of camaraderie among residents. Sweating it out together fosters a spirit of encouragement, turning exercise into a shared journey towards health.
Sing. Sip. Repeat.
As the day unfolds, the sound of laughter and music might draw you towards karaoke in the Bar and Lounge. Karaoke brings residents and team members together to showcase their vocal prowess and revel in the applause of the community. It's a space where talents are discovered, friendships are forged, and joy knows no boundaries.
A Feast for the Senses
Evenings at Robson Reserve are a culinary delight in the dining room. The dining experience goes beyond nourishment; it's a celebration of flavors! The culinary team curates a menu that not only caters to diverse palates but also emphasizes the importance of nutrition. In addition, the dining room offers more than exquisite meals; it's a venue for socializing, fostering connections, and creating memories.
The essence of Robson Reserve at PebbleCreek is a holistic and enriching lifestyle for its independent and assisted living residents. It's not just a senior living community; it's a vibrant atmosphere with threads of friendship, laughter, and shared experiences. From the first sip of morning coffee to the applause for karaoke, each moment at Robson Reserve is an opportunity to embrace the beauty of aging gracefully.
In a world where time often seems to move too quickly, the Reserve stands as a testament that every moment is meant to be enjoyed to the fullest. It's a community where residents are family, bound by the common desire to embrace each day with open arms and open hearts. Welcome to gracious living for retirement at Robson Reserve at PebbleCreek!
Curious what Senior Living at Robson Reserve in Goodyear is like? Let us show you the luxury amenities, fun activities, and outstanding residences. Schedule a tour!