How to Decide What's Important to You in a Senior Living Community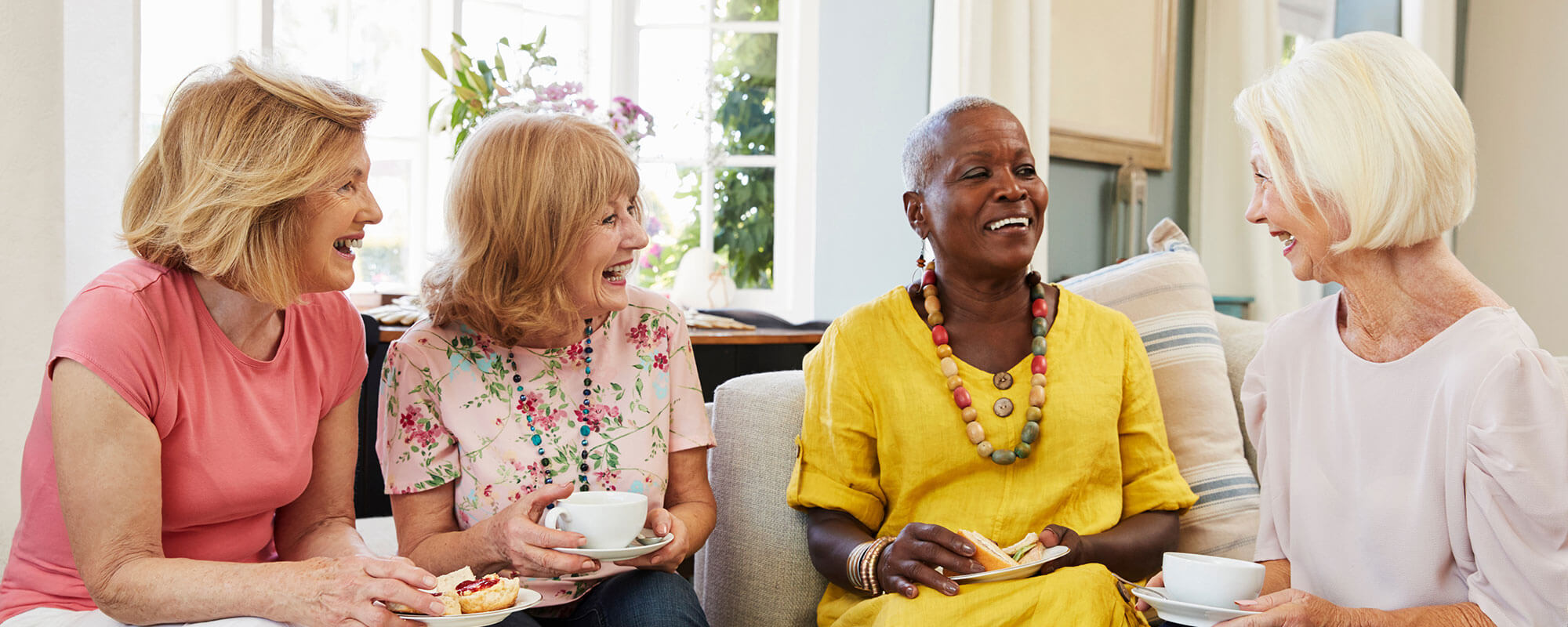 7 Things to Consider When You're Searching for a Senior Living Community After Retirement
Home is so much more than a place – it's a feeling. It's where you relax, explore your favorite hobbies, and entertain your closest friends and family. That's why it's important to choose a senior living community that meets your individual needs and provides opulent comfort at every stage of your life.
But finding a community that matches your lifestyle can be difficult. Especially when you're ready to take retirement to the next level. So if you're searching for a new place to call home, but don't know where to start, check out these 7 tips from the experts on what to look for in a senior living community.
1. Convenient location
Location plays a pivotal role in finding the perfect senior living community. Even if you love every inch during your tour, a community won't be as enjoyable if your friends and family can't visit, or it doesn't offer convenient access to your favorite restaurants, parks, and shopping centers.
Don't forget about the grandkids! Luxury retirement communities in prime locations offer ultra-fun activities for everyone and are a great way to get your grandkids to visit often. Plus, you get to spend your retirement living the luxe life.  
2. Sweet spots to socialize
It's not a secret that socializing keeps you feeling healthy and happy, which is why it's essential to find a community that prioritizes unique ways to spend time with your friends and neighbors.
You don't need to settle for simple card tables and complimentary coffees. That's because many retirement communities feature amenities like arts & craft studios, cooking classes, social excursions, and more! So choose a community that matches your interests and motivates you to get out and enjoy time with your friends.  
3. Incredible dining options
There's great news! The days of boring, bland food options are history. Instead, senior living communities are dishing up extravagant and healthy gourmet meals fit for every appetite. 
But you still need more than three meals a day to keep up your energy. Look for communities that offer delicious snacks, convenient grab-and-go meals and nutritious options for specific diets. That way, you can always be ready for your next big adventure.
4. Impressive resort-style amenities
Whether you're always on the go or like to take things slow, resort-style amenities that make every day feel like a vacation are key to your comfort when you plant new roots in a senior living community. 
For instance, resort-style pools allow you to laze about in the sun, enjoy memorable summer moments with your grandkids, or feel the burn with a water aerobics class. Many luxury communities even offer amenities like fine dining, movie theaters and state-of-the-art fitness centers.
5. An inviting aesthetic
A warm and welcoming aesthetic is essential for choosing the right senior living community. That's because strategically planned colors, organic patterns, and carefully chosen furnishings offer spaces that are both stylish and customizable. 
Most importantly, find a community where style and safety blend to produce an environment that benefits your overall health. Always choose a community that has natural lighting, convenient outdoor spaces, and interior design specifically for seniors. 
6. Worry-free senior living
What's the best part about moving to a new senior apartment? A worry-free lifestyle! Swap mowing the lawn for a relaxing massage, ditch your usual chores for a fun day outside, or spend the day reading the latest thrillers. When you live in a luxury retirement community, you can live life to the max! 
The best communities offer little luxuries that have a big impact. For instance, many communities offer free scheduled transportation, weekly housekeeping, and pet- friendly policies to keep you and your furriest family member together.
7. Individual care that changes with you
Everyone ages differently, which is why you need to find a community that offers individual and customized care at every stage of your life. It's essential to find a community that allows you to age gracefully without having to sacrifice living next to the people and places you love.
In addition to independent living, the best retirement communities offer higher levels of care on campus that may address assisted living, memory care, and other health concerns. Always ask the community you're interested in how they handle changing care needs, so you can feel prepared for the future and know you'll be in safe hands.
Take the Next Step in Senior Living With Robson Reserve at Sun Lakes
Are you ready to take retirement to the next level with resort-style amenities, fine dining and luxurious floor plans? Then contact Robson Reserve at Sun Lakes to schedule a tour of our luxury senior living community, and start the next chapter of your life in style!