Meet our lifestyle director
Robson Reserve at PebbleCreek, a Robson Senior Living Community, welcomes Aneil Koerper as the Lifestyle Director. Before joining Robson Reserve, Aneil ran an award-winning fitness program at a senior living community located in Phoenix, Arizona.
The amenities and activities at Robson Reserve promote an active lifestyle and the fitness program that Aneil will implement for residents is based on functional fitness and fall prevention in order to show fitness participation progress.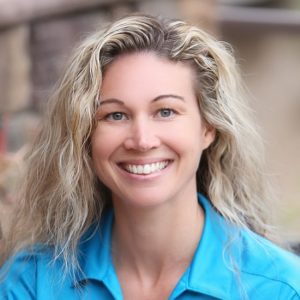 Aneil was born and raised in Orange County, California where she graduated from California State University, Fullerton, with a Bachelor's Degree in Kinesiology. After college, Aneil trained athletes and the general population before trying her talents in senior fitness which quickly became her passion. Aneil currently holds a variety of specialty certifications including: FallProof™ Balance and Mobility Instructor from California State University, Fullerton, Strength and Conditioning Coach from the National Strength and Conditioning Association, Functional Aging Specialist from the Functional Aging Institute as well as Activity Professional Certification from the National Certification Council for Activity Professionals.
Aneil currently lives in Cave Creek, Arizona with her husband of 12 years and their 3 year old son. She loves being with her family, enjoys the great outdoors (hiking, mountain biking, kayaking, wakeboarding, camping, etc.) and she also loves animals of all kinds. Aneil is passionate about bringing her experience and research to Robson Reserve in order to provide an environment of successful active aging for the residents.