6 Ways to Stay Active During the Winter in Arizona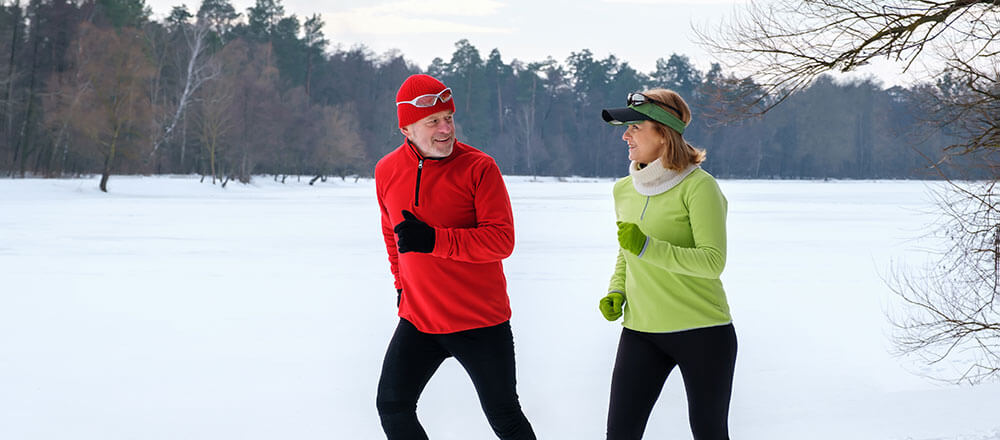 We all know how important physical activity is for health. Staying active helps keep bones and muscles strong, reduces the risk of developing certain diseases and supports independence in older adults. The Centers for Disease Control and Prevention recommends that adults age 65+ get at least 150 minutes of moderate-intensity activity per week. Plus, two days per week of strength training and three days of balance-enhancing activities. Easy enough in summer, but people in much of the U.S. tend to hibernate in winter. Unless they're in Phoenix, Arizona, where sunny skies and near-perfect temperatures — the average highs are in the 60s and 70s — make staying active easy.
Here's a guide to fun winter activities in Phoenix that will inspire you to stay active this winter:
1: Explore Local Trails
Phoenix is a unique mixture of metropolitan sophistication and breathtaking natural beauty. Surrounded by mountains, and dotted with nature parks and preserves, the city offers many opportunities to explore the great outdoors. Parks like White Tank Mountain Regional Park and Estrella Mountain Regional Park offer miles of trails that range from easy to strenuous and are open to hikers, mountain bikers and horseback riders. For a more intentionally curated experience, you can walk the manicured trails in the Desert Botanical Garden, and discover the beauty of the thousands of desert-loving plants that grow in this 55-acre park.
2: Join a Fitness Center
Variety is the spice of life and when it comes to physical activity, variety can keep you from getting bored with your workout regimen. At a fitness center, state-of-the-art equipment and a range of classes — from balance-enhancing Tai Chi and yoga to cardio-boosting aerobics — give you the opportunity to engage in a well-rounded workout that includes aerobic, strength and balance training.
3: Hit the Links
Arizona is known for its beautiful golf courses, including the courses designed by golf legend Jack Nicklaus and his company Nicklaus Design. Not only is spending several hours on the golf course an excellent way to enjoy Arizona's perfect winter weather, it's great physical exercise, too. Playing an 18-hole round of golf on foot is the equivalent of walking 4 miles.
4: Play Pickleball
Socialize, exercise and have fun! Pickleball is easy to learn and enjoyable for people of all ages and skill levels. You can find pickleball courts near you and learn the rules of the game on the USA Pickleball Association website. Then grab your pickleball paddles and a few friends and you're ready to play the fastest-growing sport in the country.
5: Go Swimming
Water-based exercise is gentle on the joints while boosting endurance and supporting cardiovascular health. It's good for mental health, as well. Research suggests that swimming is mentally refreshing and helps release tension. Swim laps, take a water aerobics class or try walking or running in the pool.
6: Walk Your Dog
Having a dog offers many benefits, from lowering blood pressure and cholesterol levels to offering more opportunities for physical activity. Your four-legged companion benefits from staying active, too. And there's no better way to enjoy Phoenix's mild winter temperatures than by taking your dog for regular walks or visiting the local dog park.
Choose an Active
Senior Living Community
Of course, one of the best ways to stay active in the winter is to live in a senior living community like Robson Reserve at PebbleCreek that's brimming with inviting amenities and close to the many attractions that make Phoenix such a special place. Nearby golf courses and regional parks will inspire active, sun-filled days all winter long. And on-campus features like our pool and fitness center give convenient access to the activities that support healthy aging. Contact us to find out more about our exceptional community or to schedule a visit.