How to Help Your Loved One Avoid Caregiver Burnout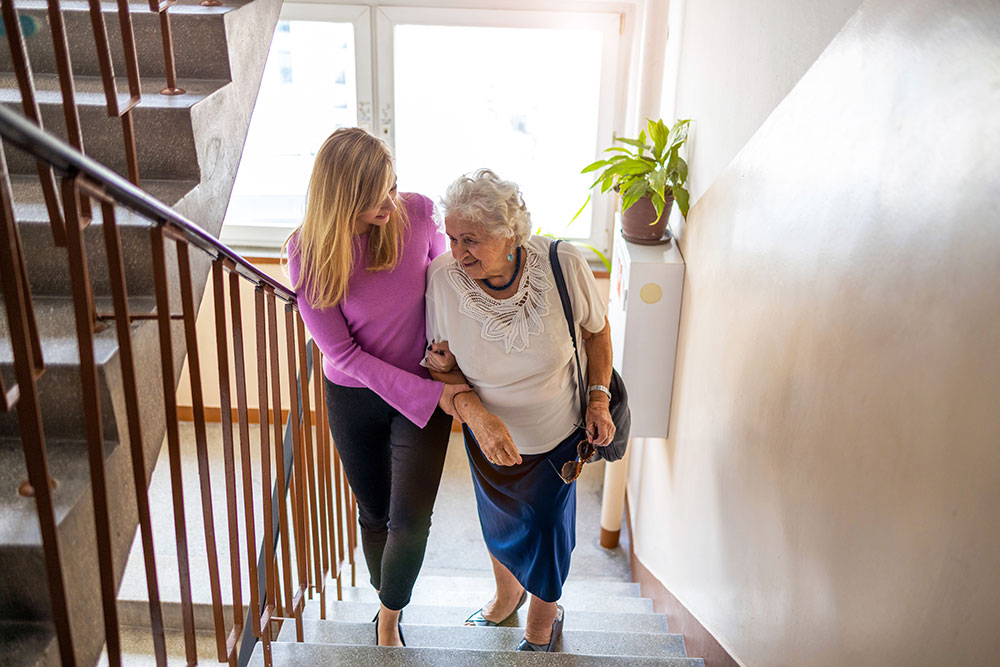 Taking care of an aging parent is rewarding, but it's seldom easy. Just like many medical professionals, family caregivers are often "on call." This makes balancing caregiving duties, taking care of children, their careers and finding time for themselves extremely difficult.
Family caregivers also experience fluctuating feelings about their role. There are days when they may feel scared, lonely, guilty or even unappreciated. All these feelings are normal, but can lead to caregiver burnout. 
However, there are things you can do this holiday season to help the caregivers in your life step on the path to improved well-being just in time for the new year. Look at these tips from our experts at Robson Reserve at Sun Lakes on how to give back to family caregivers to help them avoid burning out.
Help Them Manage Their Emotions
Caregivers take on the emotional needs of others, and often forget about their own. This can be especially taxing when their loved one has Alzheimer's disease or another form of dementia, because they have difficulty understanding how hard their caregiver is working to provide them with a high-quality life. 
Journaling can reduce caregiver stress, decrease symptoms of anxiety and depression, and provide caregivers with an opportunity for positive self-talk. Consider gifting your family member a journal with themes that include focusing on gratitude, daily affirmations, self-reflection and mood tracking. 
Give Them More Free Time
One of the best ways to prevent caregiver burnout is to provide your family member with more time for themselves. While they're focused on getting your aging loved one whatever they need and wherever they need to go, they're likely putting off medical appointments, self-care and investing in their social life.
You can volunteer to take on scheduled caregiving duties to give them more flexibility in their schedule, pay for respite care, or perform household tasks like laundry, dishes, or vacuuming. This will give your family more time to focus on themselves and appreciate a much-needed break. 
Inspire Them to Spend Time on Self-Care
No matter their age, almost everyone likes to be spoiled with their favorite things, especially when they're affected by holiday stress. A new yoga mat, cozy sweaters, luxurious bath sets, massagers, their favorite snacks, seasonal coffee, the latest bestseller, scented candles and plush robes are all great ways to inspire your family member to spend more time on self-care.
Physical activity is a great way to prevent stress from caregiving. Whether it's in a bustling shopping center, around the block, or in the park, spend quality time with your loved one on a walk. Brisk walks can lower blood pressure, improve cardiovascular health, reduce feelings of anxiety and depression, strengthen bones and muscles, and increase energy levels. 
Educate Yourself on Your Aging Loved One's Condition
Educating yourself on your aging loved one's condition and becoming more familiar with what it takes to provide them with excellent care will help you better understand your family member's situation. When you're informed, you can provide an extra level of support for both your aging loved one and their family caregiver and may even feel more comfortable taking on a bigger role in their daily lives. 
You can find information on caregiving by joining a support group online or in person or by simply talking to your family member about their day-to-day routine. Family members of long-distance caregivers can be helpful by researching health problems, keeping other friends and family updated or possibly learning what bills they can pay online. 
Help Them Keep Their Sense of Humor
While the health conditions that come with aging are no laughing matter, a good sense of humor can be a person's greatest ally against caregiver burnout. No matter the amount of holiday stress, there's always room for a good joke, funny story, silly seasonal sweaters and accessories and/or your family member's favorite comedy movie.
Trying to see the funny or positive side of life can lighten the mood and improve overall well-being. In fact, a good dose of laughter is good for the whole family, because it's a healthy and safe way to increase your heart rate without straining your body and burns a few calories, as well. 
Simplify the Holidays
Simplifying the holidays can ease caregiver stress. Offer to decorate, do the holiday shopping or take over a family tradition. Get together with your family member early, so you can make a plan for the holidays and give them more time to enjoy the season.
The holidays are also a great time to check in on how things are going. If you notice signs of caregiver burnout like irritability, withdrawal from their favorite seasonal activities, dramatic changes in their weight or that they're getting sick more often, you might need to talk to your family member about the benefits of assisted living or memory care.
See How We Celebrate the Holidays at Robson Reserve at Sun Lakes
At our senior living community, we offer a variety of amenities and services that make life easier and more enjoyable. And with an on-site physician's office located within our assisted living neighborhood and nurturing environment for residents with Alzheimer's disease or other forms of dementia, you can enjoy peace of mind, too. Contact our team online or call us at 1-800-701-5996 to schedule a tour at Robson Reserve at Sun Lakes and come see how we celebrate the holidays. We'd love to meet you!