Feel More Independent at Sun Lakes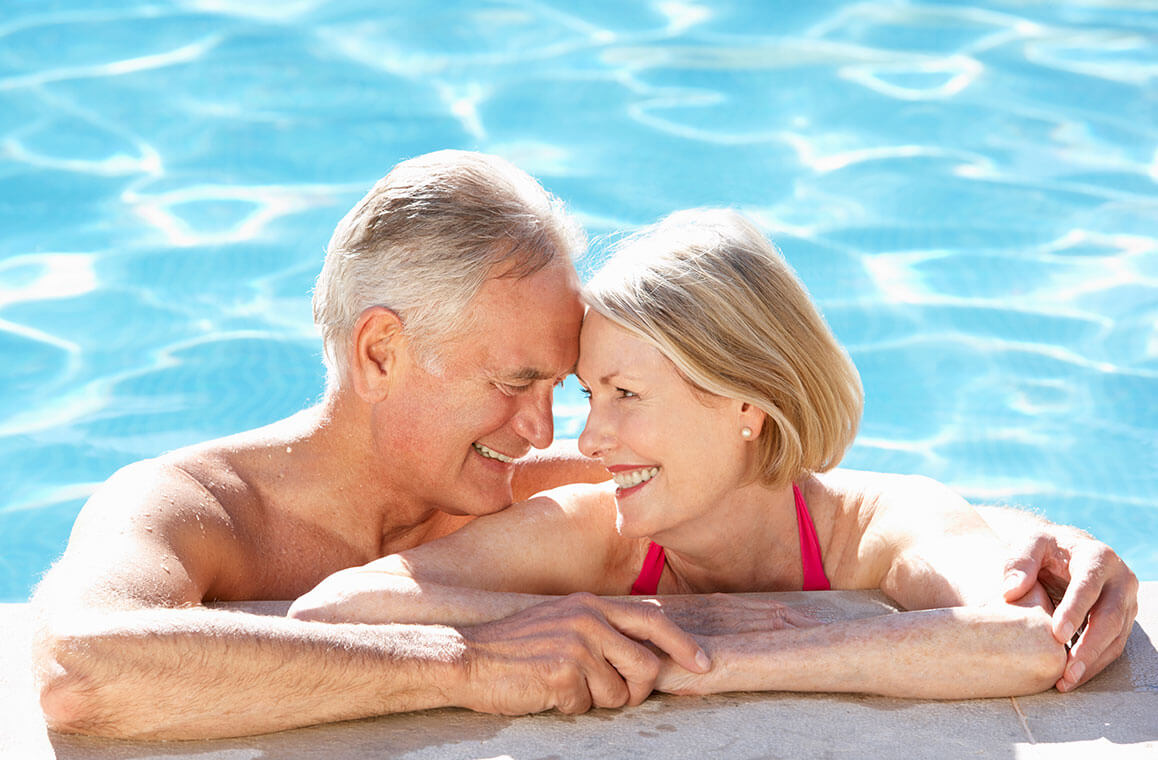 For most, one of the biggest factors when choosing a retirement community is the ability to stay independent. Without the maintenance and upkeep of homeownership, moving to a senior living community can allow more time to do the things you love and more time to explore and enjoy something new. Explore how Independent Living in Sun Lakes can foster independence.
Features of Independent Living at Robson Reserve at Sun Lakes
Providing fitness classes and amenities
One of the most effective ways to stay independent as we age is to ensure we take care of our physical health. At Sun Lakes, we offer an on-site fitness center as well as a group fitness room with scheduled classes to help residents keep active.
Being a pet-friendly community
In addition to exercising in the fitness center or fitness room, sometimes we need a little nudge to get out the door. That's where your four legged friends can help. Pets can be a great walking companion. Additionally, taking care of a pet has shown to help seniors stay independent. Take your dog for a walk around the community and enjoy the Arizona sunshine.
Creating social groups and events
Making new friends and social circles as we age is a very important part of staying independent. Our independent living community encourages socialization with a variety of clubs, activities and social events. Our goal is to cultivate friendships and relationships and welcome new residents to the community.

Promoting emotional health
Engaging in activities or talks that are mentally stimulating can help keep cognitive skills sharp. At Sun Lakes, we promote overall wellness by focusing on not only physical well-being, but mental well-being also. We often have talks and social events that encourage mental stimulation and conversation.
Allowing you to keep up with your hobbies and interests
By eliminating the maintenance of homeownership with our low-maintenance residences, this provides more time to keep up with the things you love. With more time available to engage in things you enjoy, the more independent you will feel.
Discover Independent Living in Sun Lakes
At Sun Lakes, our low-maintenance residences combined with our convenient services and resort-style amenities nurture independence. To learn more about our outstanding leasing options for independent and assisted living, call 480-883-2000.