Multi-Million Dollar Remodel Celebration in Sun Lakes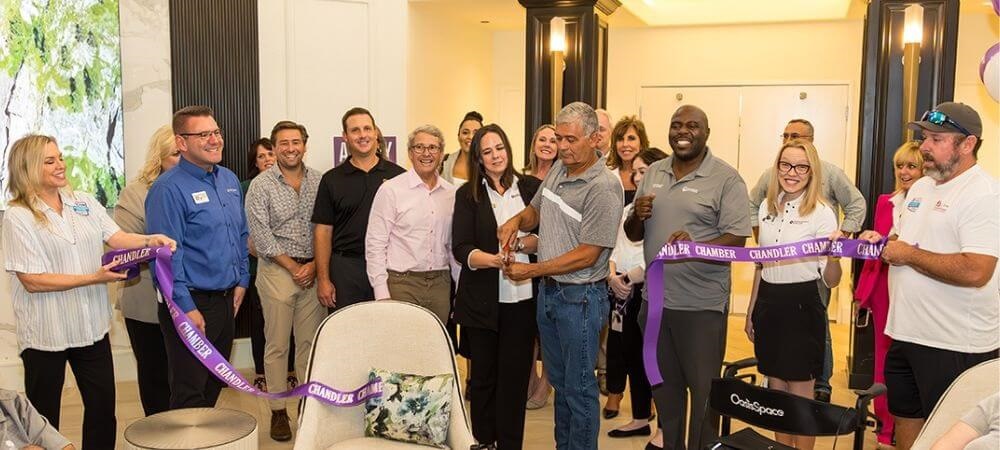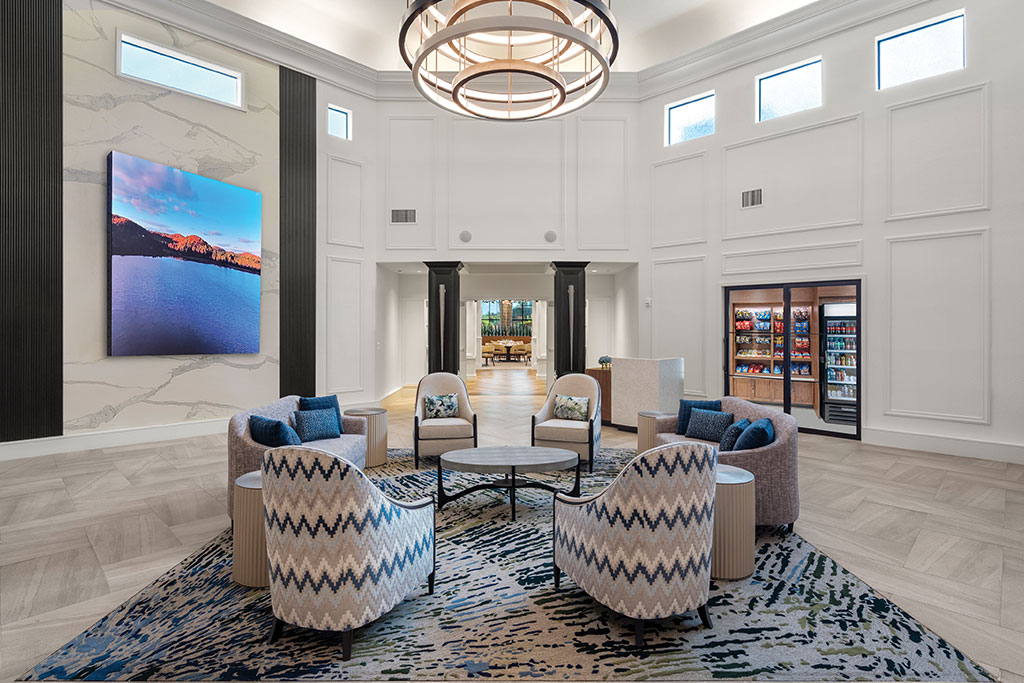 Robson Reserve at Sun Lakes unveiled its multi-million dollar remodel of the dining room and other amenity areas during a ribbon-cutting ceremony on September 28, 2023. The event began with opening remarks from Executive Director, Lance Williams. Lance stated, "Thank you to all who joined us in celebrating the ribbon cutting for our remodeled dining room and bar/lounge area. This area of our community is a central place for our residents to gather for engaging life enrichment activities, live entertainment, and of course delicious meals together. Reinvestment in our community is a hallmark of Robson Senior Living and one of many reasons our residents choose Robson Reserve at Sun Lakes."
Distinguished ribbon-cutting ceremony attendees included residents, employees, members of the Robson family, and local dignitaries. Dignitaries included the President and CEO of the Chandler Chamber of Commerce, Terri Kimble, and Chandler Town Council member, OD Harris.
Following the ribbon-cutting ceremony, guests enjoyed an array of food and beverages crafted by the Robson Reserve culinary team, and an opportunity to see the stunningly remodeled amenities. The remodeled amenities include the dining room, bar, lounge, and common areas. The newly added amenities include the hearth oven and cooking demo space. The remodel celebration in Sun Lakes was enjoyed by all attendees!
View our Dining Room Grand Re-Opening Event Gallery to see the multi-million dollar remodel celebration in Sun Lakes.
About Robson Reserve at Sun Lakes
Robson Reserve at Sun Lakes, a senior living community, is renowned for its luxury amenities, welcoming atmosphere, and stunning residences. Seniors from Chandler to Queen Creek and neighboring cities have made this community a popular choice for retirement.
One of the standout features of Robson Reserve is its wealth of amenities and activities. Residents can enjoy an array of luxury amenities, from the remodeled dining room to a theater and beauty salon. In addition, activities within the community create a vibrant social scene. Residents can participate in various classes, events, scheduled outings, and additional opportunities for active participation.
Residences within the Sun Lakes senior community offer living options for independent living, assisted living, and memory care. Each of the floorplans at Robson Reserve offers a spacious layout that enhances comfort and convenience.
Robson Reserve at Sun Lakes, is more than just a senior community. It's a vibrant lifestyle that offers luxury, leisure, and fulfillment.
If this is the lifestyle you have been looking for in a senior rental community for independent living, assisted living, or memory care, Robson Reserve at Sun Lakes is the perfect choice. It's time to start your next chapter and take the next step towards your ideal retirement lifestyle.
Do you have questions about navigating options for senior living? We would love to answer your questions! Contact us today.