Is Independent Living Right for You?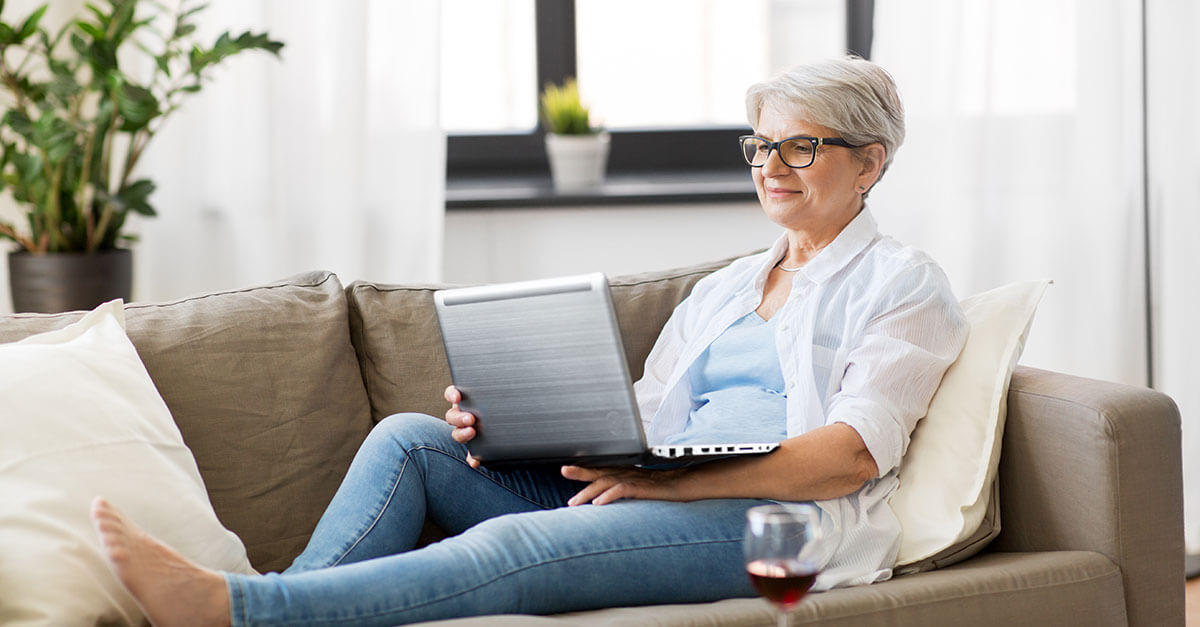 It can be hard to spot the moment moving to a senior living community becomes the right choice for you. Like pinpointing the minute a kitten becomes a cat, how do you identify when the busy, independent life you've been living would become more enjoyable if you had the amenities of an independent living community outside your door? Although the timing can be different for everyone, here are some questions to help you decide if now is the right time to make the move to an independent living community.
Are You Ready to Downsize?
Too much space can be as oppressive as cramped quarters. Downsizing gives you a chance to scale your home to your current needs. Independent living communities offer multiple floorplans that provide as much — or as little — space as you need to create a comfortable home base for an active lifestyle.
Are You Ready for Fewer Chores?
Homeownership  comes with a host of obligations, from lawn care  and mopping floors to general home maintenance and upkeep. Whether those chores are simply tedious to you or are becoming harder to tackle, you'll enjoy the maintenance-free lifestyle of a senior living community, where housekeeping, groundskeeping and dining are often taken care of for you.
Do You Worry About Driving?
Navigating city traffic can become less appealing, and more daunting, as we get older. At an independent living community like Robson Reserve at Pebble Creek, you're within walking distance of friends and neighbors, dining venues, a movie theater, cocktail lounge, full-service salon, and more. And most independent living communities offer regularly scheduled transportation so you can take advantage of attractions and shops in the local community, too.
Do You Want a Lively Social Life?
In your younger years, your social life may have revolved around your kids or your work. As adult children get busy with their own lives and as you transition to retirement, you may find there's room in your life for more social activities. Independent living communities are vibrant hives of activity — clubs, classes, game nights and Happy Hours offer a wealth of opportunity to make new friends. It's a built-in antidote to the loneliness that can plague many retirees. And, when you need a breather from busy interaction, you can close the door of your apartment and relax in your own little world.
Do You Want More Opportunities to Stay Active?
Retirement means having the time to do the things you love, to try new hobbies, to continue learning and to keep moving. With a fitness center, swimming pool, tai chi classes, arts center and lifelong learning opportunities, independent living communities make it easy to stay active and pursue pastimes you enjoy.
Do You Want to Feel More Secure?
Getting older can feel vulnerable. The security of a senior living community can alleviate some of the fear. Buildings are typically monitored and concierge services provide convenience. Plus, if the senior living community offers assisted living as well, you'll know help is available if there comes a point when you need an extra hand with dressing, managing medications or other daily tasks.
Do You Need Support After the Death of Your Spouse?
"Grief is exhausting and requires the strength of an Olympic athlete," writes author Joyce Carol Oates in "A Widow's Story: A Memoir." Independent living communities can provide the support system a grieving spouse needs — a caring community, access to nourishing food and self-care, and relief from household chores.
Do You Crave a Sun-drenched Lifestyle?
Making the move to a retirement community is an opportunity to choose a location — and climate — where you'll thrive. With 294 sunny days per year, Goodyear, Arizona, offers an ideal atmosphere for retirees who want their golden years to be full of sunshine. Only 20 miles from Phoenix, Goodyear is close to all the cultural attractions the big city can offer. Outdoorsy types enjoy hiking desert trails in the nearby Estrella Mountain Range. And baseball fans can catch Cleveland Guardians and Cincinnati Reds spring training games.
Your Place in the Sun
Robson Reserve at PebbleCreek offers all the allure of independent living — gourmet dining, maintenance-free lifestyle, classes, fitness center and more — amid the many attractions of Goodyear, Arizona. Contact us if you're ready to learn more about independent living at Robson Reserve at PebbleCreek.