What Does a Typical Day in Senior Living Include at Robson Reserve at Sun Lakes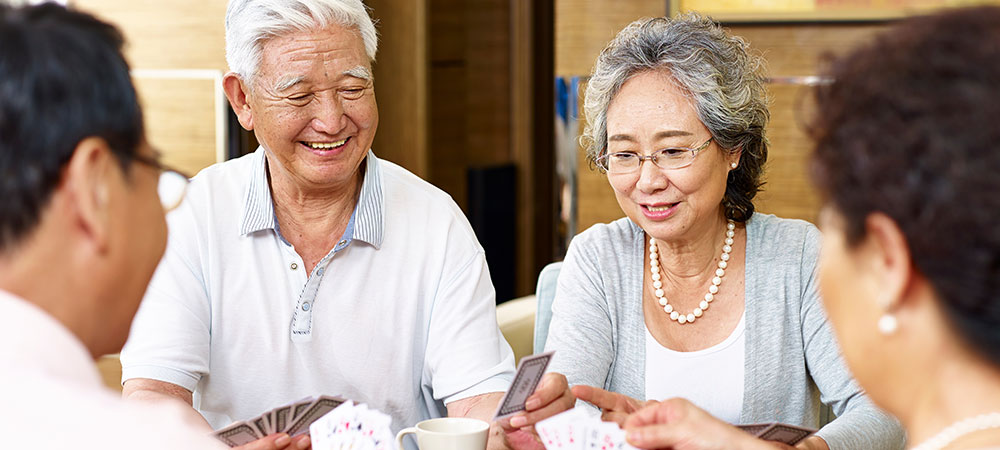 Nestled in the heart of the Sun Lakes community, Robson Reserve isn't just a place to reside; it's a vibrant community that fosters a fulfilling senior retirement lifestyle. Residents at Robson Reserve find themselves immersed in a world of engaging activities that cater to the mind, the body and the spirit. So what does a typical day in senior living at Robson Reserve at Sun Lakes include?
Fun Social Activities
Game On!
For those who enjoy a bit of friendly competition, the modified volleyball games provide the perfect opportunity to stay active and connect with fellow residents. The camaraderie that builds fosters a sense of community that goes beyond just a game. Along with modified volleyball, residents gather to play cards as well as other games, so there's always something to enjoy.
Raising a Glass at Happy Hour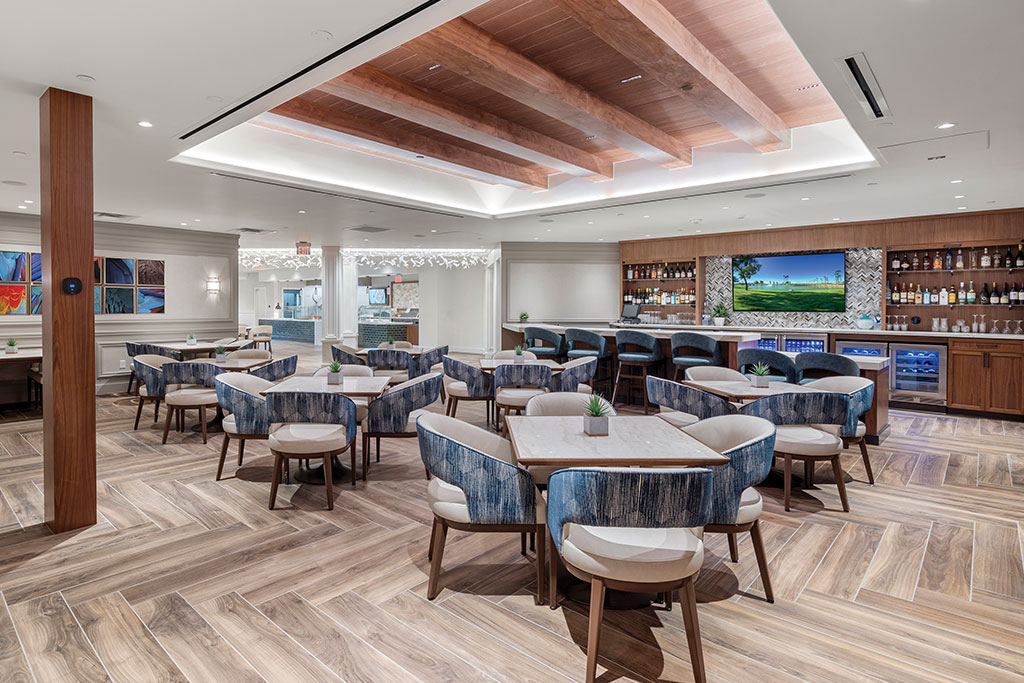 The spirit of community at Robson Reserve extends to the beloved happy hours in our newly remodeled bar. Residents gather to unwind, watch a game, and enjoy the company of their neighbors. It's a time to celebrate the day's achievements in a relaxed and social setting.
Outings Around the Valley
Life at Robson Reserve extends beyond the community itself. Regular outings to the mall and shopping excursions provide residents with the opportunity to explore local areas such as Chandler, Mesa, and Gilbert. These outings offer a perfect blend of recreation and socialization, allowing residents to enjoy the wider East Valley area.
Get a glimpse of the fun social activities within this senior living community. See sample activity calendars for independent living, assisted living, and memory care!
Culinary Delights in the Remodeled Dining Room
Robson Reserve recently unveiled an exciting transformation, with the dining room getting a makeover that adds a touch of modern elegance. The highlight of this renovation is the introduction of an exciting new dining menu, complete with a state-of-the-art pizza oven.
A Feast for the Senses
The newly remodeled dining room transcends the mere act of eating; it's an experience for the senses. The tantalizing aroma of freshly baked pizzas wafts through the air, creating an inviting atmosphere that beckons residents to savor every moment. The carefully curated ambiance enhances the dining experience, turning each meal into a memorable event.
Pizza Perfection
The star of the revamped menu is undoubtedly the addition of a pizza oven. This culinary marvel brings a delightful twist to dining options, allowing residents to indulge in a variety of mouthwatering pizzas. From classic Margherita to personalized creations, the pizza oven introduces a new dimension to culinary offerings, satisfying even the most discerning palates.
Culinary Community and Marketplace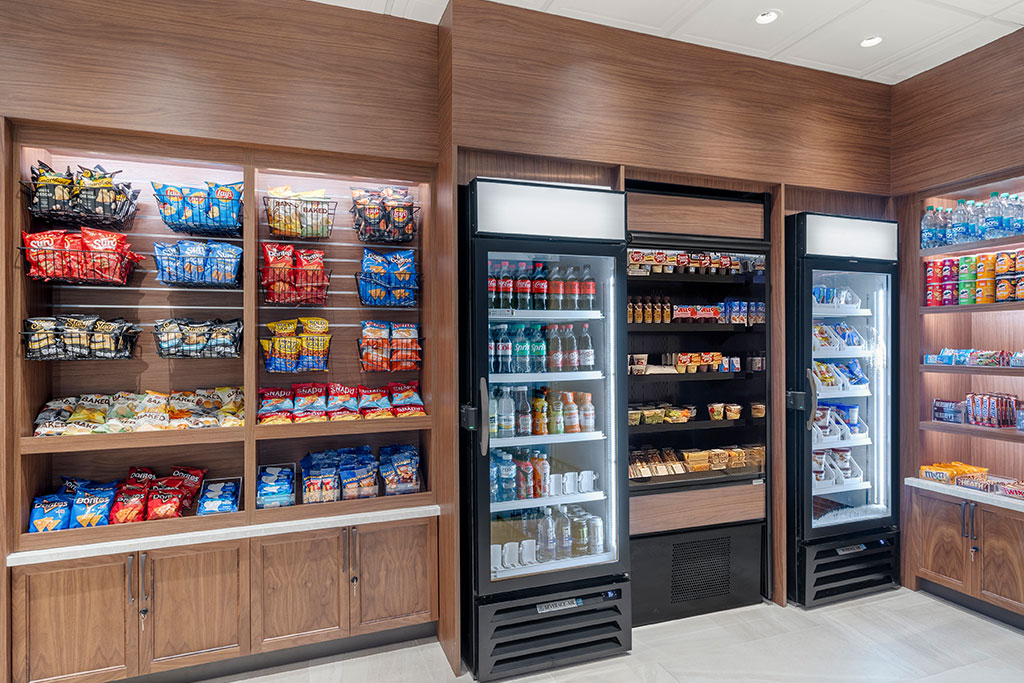 But the dining room at Robson Reserve isn't just about formal meals; it's also a hub of convenience. The recent addition of a marketplace within the community allows residents to purchase snacks and essentials conveniently.
Whether you are looking for a quick bite, a sweet or salty snack, or something to quench your thirst, this little corner market has a variety of items to choose from and enhances the overall options within the community.
View our Elegant Spaces photo gallery to see a few of the remodeled amenities.
Diverse Recreational Offerings
What does a typical day in senior living include beyond the dining room? Robson Reserve boasts a diverse range of recreational activities designed to cater to various interests.
Poker
For those who enjoy a game of strategy and chance, the poker games provide an exciting avenue for friendly competition. The communal aspect of these games fosters connections and adds an element of excitement to the social calendar.
Making Waves with Aqua Fit
The aqua fit sessions in the community pool add a refreshing twist to traditional exercise routines. With the gentle resistance of water, residents can partake in a fitness activity that is both effective and enjoyable. It's a fantastic way to stay in shape while adding a splash of fun to your workout routine.
Senior Fitness Classes
Robson Reserve recognizes the importance of physical well-being, as well as the importance of fun and games, and exercise classes are a staple in the community. These classes offer a range of options, ensuring that residents can find a routine that suits their fitness level and preferences. From strength-building classes to total body workout, there's something for everyone to try.
Ready to experience the engaging lifestyle at Robson Reserve for yourself?
Living at Robson Reserve at Sun Lakes transcends the conventional concept of senior living. It's about embracing a lifestyle that seamlessly combines physical activity, social engagement, and culinary delights. Modified volleyball, aqua fit, happy hour at the bar, poker nights, exercise classes, and outings, among many other activities, keep residents engaged and social within the community. The newly remodeled dining room, with its pizza oven and marketplace, becomes a central point for both nourishment and convenience. So what does a typical day in senior living include? A typical day at Robson Reserve at Sun Lakes offers an opportunity for residents to thrive and truly enjoy retirement.
Contact us today to learn more about our senior living options and to schedule a tour!