What Is a Rental Retirement Community?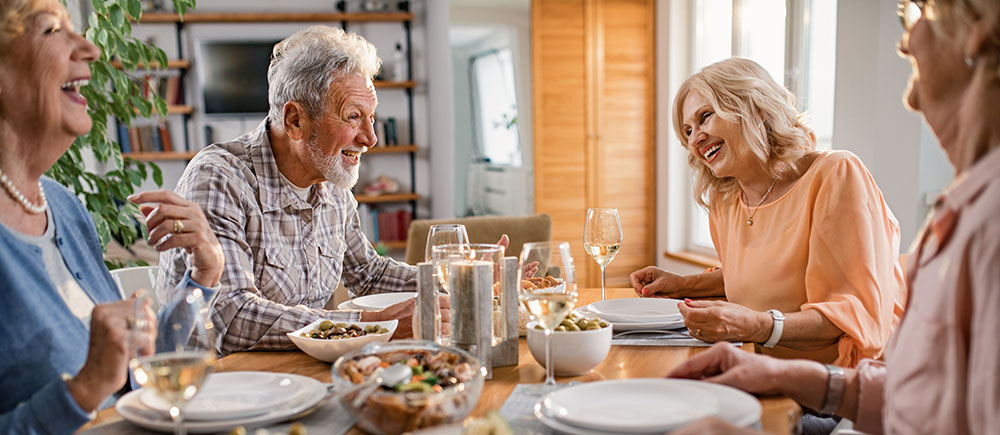 There's a special freedom that comes with retirement. You can set your own schedule, play, relax, travel and indulge your whims and fancies. Part of making the most of that freedom is finding the right home base — the place where you can hang your hat, put up your feet, pursue favorite pastimes and entertain friends. If you're exploring your options in search of the ideal home in retirement, you may be curious about rental retirement communities. Indeed, senior living rentals offer a number of perks that can make them an attractive choice for retirement.
Understanding 
Rental Retirement Communities
As you may imagine, in a rental retirement community you pay a monthly fee to lease your residence. Unlike buy-in communities, there's typically no entrance fee required and no long-term binding contract. You sign a lease for a certain length of time — normally a year — and, in some cases, pay a security deposit, which may not be refundable. Your monthly payment will usually  include services such as housekeeping, maintenance, and dining, as well as community amenities like a pool, library and fitness center. Most senior rental communities provide independent living apartments, and may also include assisted living services for residents who need a helping hand with daily tasks.
The Benefits of
Senior Living Rentals
As you compare senior living options, you'll discover there are some distinct advantages to living in a rental apartment or condo in a retirement community, including:
Clearly defined cost structure.

With no large, upfront entrance fee, your choice to move into a senior rental community isn't financially overwhelming. Instead of selling retirement assets to pay a hefty buy-in fee, you can keep your investments where you know they're working for your financial well-being.

Paying for care only as you use it.

 Rather than paying ahead for care you may not need, your monthly fees will be adjusted to reflect additional services, if at some point you need the support offered in assisted living.

Flexibility.

Since there typically isn't a long-term, binding contract, you have the freedom to renew your lease, or not if your plans or needs change.

Engaging Possibilities.

While amenities and services vary, many

rental retirement communities

provide a wealth of opportunities to pursue the activities that keep you happy, healthy, and filled with delightful purpose. Fitness classes, live entertainment, and lifelong learning opportunities make it easy to enjoy a variety of pursuits.

Community Life.

In a senior rental community, you can participate in activities that promote new friendships and involvement in the community's social life. There may be interest clubs where you can meet people with shared passions. Game nights and Happy Hours encourage social interaction. The result is a sense of fun and belonging — an important antidote to isolation, which can have such a

 

negative effect on older adults' health

.
Luxury Retirement Living at Robson Reserve at PebbleCreek
If your interest is piqued by the idea of an upscale lifestyle in a rental retirement community, you'll want to look into Robson Reserve at PebbleCreek. With gourmet dining, a whole-person approach to wellness, and a rich array of amenities in a gorgeous Arizona setting, residents here enjoy the good life. Contact us to find out more or to schedule a tour and see for yourself what an exceptional retirement lifestyle looks like.