Community leadership at Robson Reserve at Sun Lakes.
James Robson
Vice President of Senior Living
James Robson graduated from ASU where he studied International Political Economics. Following his graduation, James worked for Scott Communities Home Building Company. James continued his education with a Master's in Global Management from Thunderbird. After graduating, he spent 2 years overseeing a 3400-unit student-housing portfolio as the asset manager in Michigan. James returned to Arizona from Michigan to start work with the family company, Robson Communities where he was involved with land acquisition and multifamily housing management under the CFO. For the past 5 years, he has run the senior living operations for the Robson Senior Living communities. James is dedicated to the team, to the culture, and to delivering great service to the residents at each senior living community.
The people who serve you.
Lance Williams
Executive Director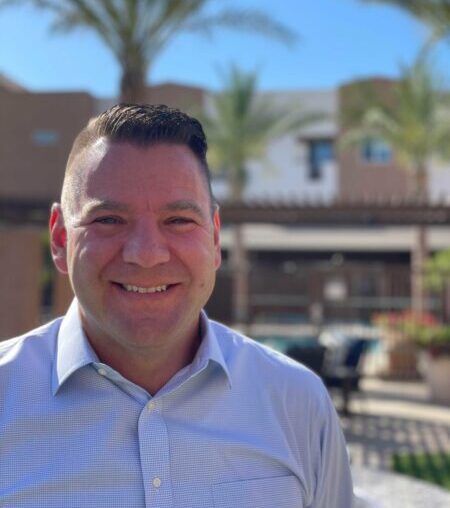 Lance Williams serves as the Executive Director at Robson Reserve at Sun Lakes. He holds a Master of Divinity Degree from Phoenix Seminary as well as a Nursing Home Administration License and an Assisted Living Manager Certificate. He is passionate about leadership development and organizational health and growth. Previous roles in senior living include risk management, business development, assisted living management and health services administration. While having Midwest and East Coast roots, he and his wife and two sons have called Arizona home for over 15 years.
Delonda Papaianni
Assistant Executive Director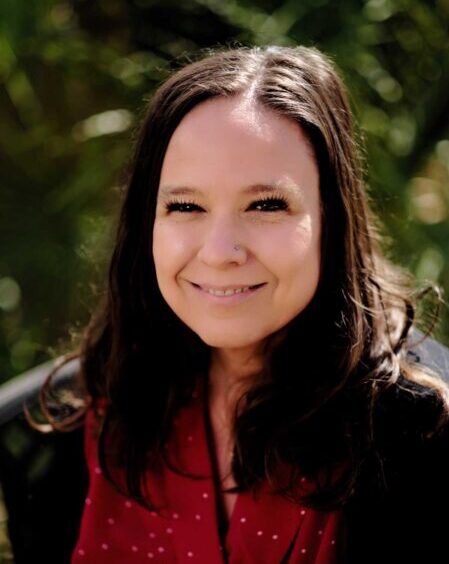 Delonda was born and raised in Henderson, Texas, and moved to Arizona in 1994, where she raised her two children, Kade and Kali. Delonda started working at Robson Reserve at Sun Lakes in the sales and marketing department, and eventually was promoted to her current position. Delonda is well loved by her teammates and is known for her sincerity and reliability. This year Delonda will celebrate her 10th year at Robson.
Kristin Carlson
Sales and Marketing Director
Kristin Carlson is the Sales and Marketing Director at Robson Reserve at Sun Lakes. Kristin is from the Chicago area where Midwest values where ingrained at a young age. Kristin attended college in Illinois and studied marketing. She brings 20+ years of sales experience along with the passion and compassion that makes her successful in her role. What makes Kristin happy is knowing she is making a difference in the lives of residents in this Sun Lakes senior retirement community. Kristin has two daughters and two grandsons. In her free time, you can find her outdoors hiking, or on the golf course.
Aneil Koerper
Regional Director of Life Enrichment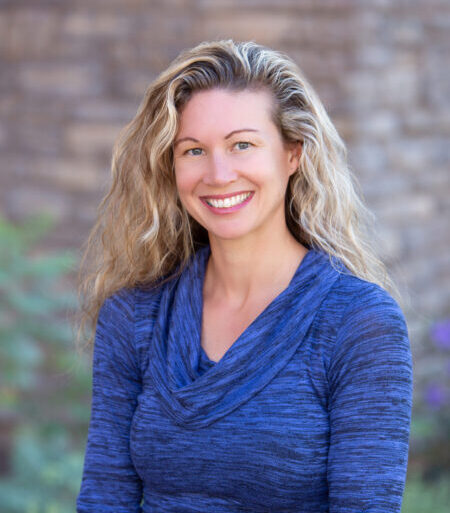 Aneil brings well-rounded knowledge and experience to Robson Reserve as the Lifestyle Director. Aneil began her career by training athletes and the public before she found her passion in senior fitness. Prior to joining the Robson Reserve team, Aneil ran an award-winning fitness program at a senior living community in Phoenix and is excited to provide residents of our senior community with her experience and research while providing an environment of successful active aging.
Dale Russell
Community Relations Director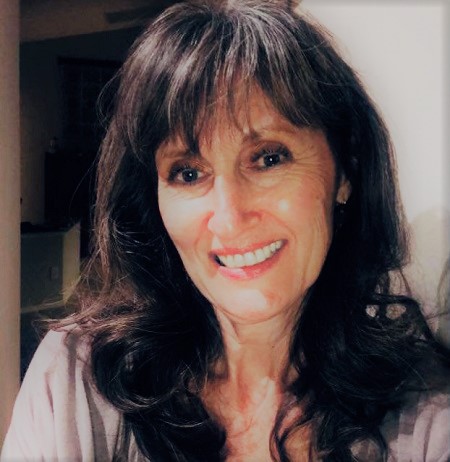 Dale is the Community Relations Director at Robson Reserve at Sun Lakes. Born and educated in Canada, she has called United States home for twenty plus years. With fifteen years' experience in senior living sales, she is successful by connecting passion with purpose. Coming from a large family with deep values, this natural motivator guides her through some difficult decisions. That, mixed with her light-hearted Canadian sense of humor, makes working with seniors a good fit. Dale lives with her husband and two dogs in a Robson community.
Jay McKnight
Life Enrichment Director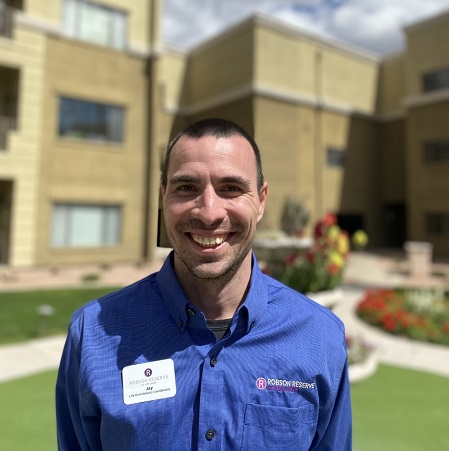 Born and raised in Pennsylvania, Jay earned a bachelor's degree in Kinesiology and Sport Management. In 2015 Jay moved to Arizona and began working at an active aging community in Phoenix. He started as a fitness coordinator working in all levels of care. Since then, he has advanced his knowledge and education with a functional aging certification and a leadership of wellness certificate. Jay recently moved to a beautiful home in the San Tan Valley area with his fiancé and newborn son. He joined the Robson Reserve at Sun Lakes team in September 2022 as the Life Enrichment Coordinator.
Tyler Wood
Regional Maintenance Director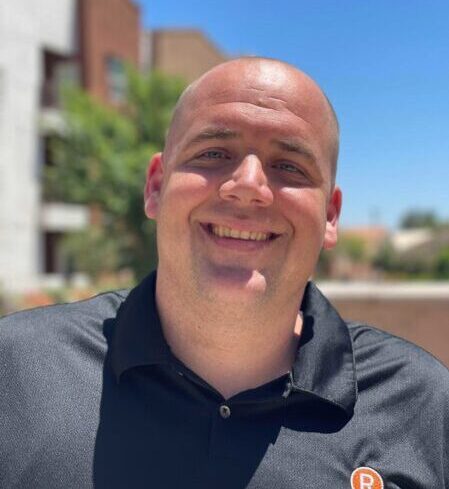 Tyler, Regional Maintenance Director for Robson Reserve at Sun Lakes, is an Arizona native who has a love of spending time outdoors with his wife and three children. He attended Phoenix College where he studied Criminal Justice and has over 15 years of experience in Facility Management. Tyler is an active part of his community, as well as being an integral part of the senior living team in Sun Lakes.
Jim Barrett
Food & Beverage Director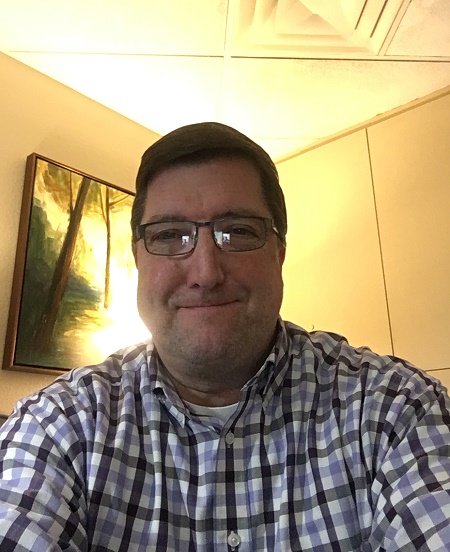 Jim Barrett is the Food and Beverage Director at the Reserve at Sun Lakes. He brings 33 years of restaurant and hospitality industry experience to the community. Jim worked for Morrison Healthcare and Morrison Living for 19 years and has spent most of his career working and learning in the Southwest, including New Mexico, Arizona, Nevada, and Utah. He enjoys spending the majority of his free time with his son. In addition, Jim is very involved in the community and helping others.
Candi Martin
Human Resource Administrator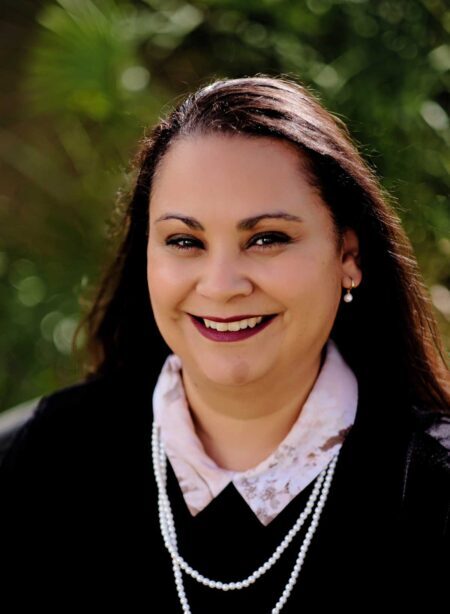 Candi is an Arizona native, born in Flagstaff and raised in the East Valley. She has an associate's degree in criminal justice; her background is in the criminal justice field. However, three years ago, Candi made a career change into human resources, and has fallen in love with senior living and Robson Reserve at Sun Lakes. This career choice was the best decision she ever made, and she intends to grow with the company for many years to come.
Marvin Kidd
Executive Chef Robson Reserve at Sun Lakes
Marvin's cooking career started in the U.S. Navy, where he attended culinary school for the armed forces. After his time in the service, he became a supervisor of culinary production at the University of Arizona.
He then found the senior living culinary world working at Beatitudes Campus for 5 years as the cook supervisor. In 2019, Marvin was offered the position of sous chef here at Robson Reserve at Sun Lakes, where his training and dedication advanced him to the position of executive chef. He now trains the culinary team to elevate and highlight their talents in order to provide the best experience in dining for our residents and guests. Marvin's passion for cooking comes from loving to eat and the joy it brings to the people we serve.
James Munos
Facilities Director
James was born and raised in Yuma, Arizona, where he got his start working in residential construction. He then moved to Southern California for five years to build custom homes before returning to Arizona to attend RSI for HVAC and Electrical. After graduating, he landed a job working for a Robson community before becoming the facilities director at Robson Reserve at Sun Lakes. James recently celebrated his 20-year anniversary with Robson Reserve and couldn't be more proud of his career choice.
Kimberly Anderson
Business Office Manager
Kimberly was born in Minnesota and moved to Arizona at a young age. She attended Northern Arizona University and earned a Bachelor of Arts in interdisciplinary studies with an emphasis in administration.
Kimberly first joined the Robson Reserve at Sun Lakes team in 2013 as an activities assistant before leaving after graduating college. A year later, she returned to Robson Reserve at Sun Lakes as an administrative assistant, and then moved up as the business office manager. Kimberly enjoys working in the senior living industry and loves making a positive impact on the residents she serves.
To learn more about our team leaders, complete the form on this page. We'll be in touch shortly.