What's Senior Living Like in Sun Lakes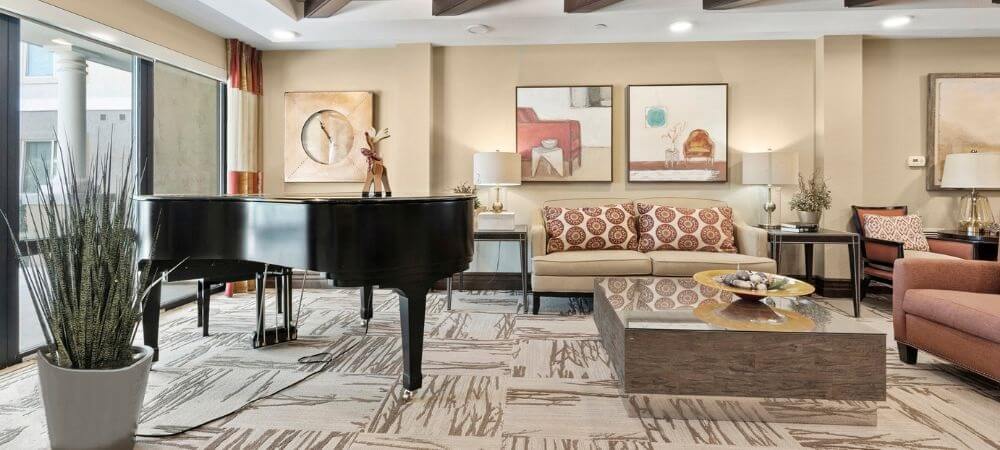 Nestled in the East Valley, Sun Lakes, Arizona, remains an attractive retirement destination and a haven for seniors at the Robson Reserve community. More than just a residence, Robson Reserve at Sun Lakes is a community that celebrates the golden years with a unique blend of companionship, comfort, and a commitment to well-being. So what's senior living like in Sun Lakes?
Community & Companionship
One of the defining features of the Reserve at Sun Lakes is its strong sense of community. Residents here find more than just neighbors; they discover lifelong friends who share common interests and experiences. The sense of belonging is palpable with numerous activities and events that foster connections and create a vibrant atmosphere. Whether it's a morning exercise class, a game of bridge, or a cultural outing, there's always an opportunity to engage and enjoy the company of fellow residents. Are you curious what a typical day in senior living at Robson Reserve may look like? See what you can look forward to with independent living and assisted living at Robson Reserve here.
Comfortable Living Options
Outside of the community atmosphere, you may be wondering what's senior living like for housing. Robson Reserve offers a range of low-maintenance living options to cater to the diverse needs and preferences of its residents. Each spacious floorplan features comfort and convenience with seniors in mind. The interiors provide a perfect blend of functionality and aesthetic appeal. Residents can choose the living space that best fits their lifestyle, ensuring a sense of home from the moment they step through the door. Discover the floorplans for independent living, assisted living, and memory care.
In addition to the living options, Robson Reserve is a rental community, which offers you flexibility and financial predictability as opposed to a buy-in community. Learn more about the benefits of a senior living rental community here.
Amenities & Services
Robson Reserve at Sun Lakes goes beyond providing comfortable living options; it offers a comprehensive array of amenities and services to simplify and enhance the lives of its residents. From housekeeping and transportation services to high-quality dining and organized activities, the community ensures that seniors can enjoy their golden years with peace of mind. In addition, the amenities focus on the core aspects of well-being to enhance the quality of life for residents.
Wellness & Enrichment
At the Reserve at Sun Lakes, the well-being of residents is a top priority. The community provides a range of wellness programs designed to support physical, social, mental, and emotional health. From fitness classes to educational seminars, residents have access to resources that empower them to lead active and fulfilling lives. The commitment to enrichment extends to cultural and recreational activities. All of the wellness programs aim to ensure that each day is an opportunity for personal growth and enjoyment. Learn more about whole-person wellness at our East Valley senior community.
Dining Experience
The culinary experience at Robson Reserve is nothing short of exceptional. Residents can savor chef-prepared meals in a variety of dining venues, each offering a warm and inviting atmosphere. The diverse menu options cater to various dietary preferences and nutritional needs. Each delightful dining experience brings people together to share good food and great conversation. Curious about what's on the menu at Robson Reserve? See a sample menu and learn more about the dining venues here.
East Valley Senior Living Location
While there are many options for senior living in the East Valley areas of Chandler, Gilbert, Tempe, and Mesa, Sun Lakes offers an unmatched location. With close proximity to popular attractions and activities, Robson Reserve is a gateway for ideal senior living filled with adventure, connection, and boundless possibilities. Discover more about the convenient location of Robson Reserve at Sun Lakes and what's nearby in the East Valley. 
Senior living at Robson Reserve in Sun Lakes is a celebration of a luxurious lifestyle, companionship, and well-being. When asked, so what's senior living like at Robson Reserve, that question is often met with great excitement and an eagerness to share the community with other seniors. By embracing the unique qualities of each resident, we created an environment where individuals can thrive and continue to lead fulfilling lives. Residents at the Reserve find comfort and joy in the warmth of a community that feels like home. Robson Reserve is a place where the golden years truly shine.
Your Next Step…Is a Step Up
Take the next step towards your ideal retirement and contact us today! Whether you are looking for independent living or assisted living, Robson Reserve at Sun Lakes in the East Valley offers the lifestyle you've always desired for retirement. Discover why this community has become a sought-after destination for seniors and a welcoming place to call home. Contact us to schedule a tour.